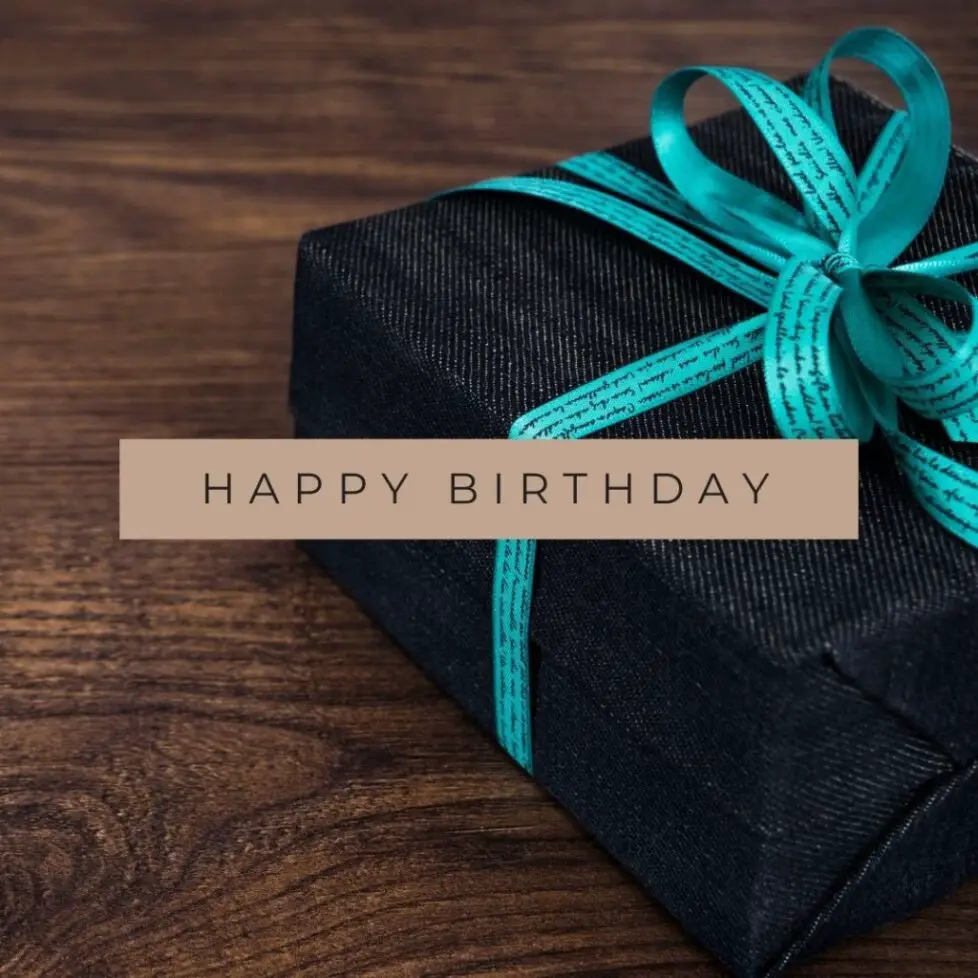 Best Birth Day Wishes for Best Friend: Cards and Messages
Friends are special, thus, birth day wishes should be special too!
Friends are the most special people in your life. They are there with you for so many memories, both good and bad. Whether it is small fights in school or cheering up for you when you are playing your favorite game.
Going out for long drives and having a cup of tea on rainy days are unforgettable moments. Don't forget about the time we spent together watching our favorite movies or sports games.
Those endless days and nights playing video games were the best of the moments spent together.
The bottom line is that your best friend is important to you, and you want to show you care, especially on his/her birthday.
If you are together, it is easy, as you can plan an outing together, go for dinner, or buy an awesome gift.
But, when he/she is far apart, it is tough to celebrate it together. However, this doesn't mean that you still can't do something special! It doesn't have to be anything enormous, big, or fancy. You can just say a few small things and the rest will be taken care of.
This site comes handy in such situations. You can find the best of the Happy Birth Day Wishes here, along with shareable greeting cards such as poetry. Thus, our collection of happy birthday cards will help you express the love and respect in your friendship.
Best Top 10 Birthday Wishes:
I hope this special day bring you lots of happiness, love and fun. You deserve them a lot. Enjoy!
Many happy returns of the day! We hope you have a wonderful day ahead, full of friends, family, and cake!
Congratulations on your birthday! Sending our love and good wishes to you. Stay healthy and enjoy.
Thank you for always being there for me and never giving up on me. Enjoy your special day. Happy Birthday!
I hope all your wishes come true, even the weird ones.
I want to wish you all the love and happiness in the world, all of which you deserve. 
Happy birthday. I pray all your birthday wishes to come true.
Have a sweet birthday.
I will always have your back bro. Happy Birthday.
I want to thank you for not just being there for me when I needed you, but being there for me all the time. Happy birthday.
Birth Day Cards
Best Top Birthday Wishes in Hindi with Meaning in English:
Happy Birthday Bhai Allah Paak Tumhe Hamesha Khush Rakhe Duniya Kii Her Khushi Tumko Mile Hr Buri Nazar Aur Pareshaani Se Bachaye Aur Tumko Kaamyab Bnaye.
Happy Birthday, brother. May Allah always keep you happy, grant you all the happiness in the world, keep you safe from every evil eye and save you from any troubles, and make you successful.
जन्मदिन की हार्दिक शुभकामनाएं
इतनी सी मेरी दुआ क़बूल हो जाये,

की तेरी हर दुआ क़बूल हो जाये,

तुझे मिले जन्मदिन पर लाखों ख़ुशियाँ,

और जो तुम चाहो रब से,

वो पल भर में मंज़ूर हो जाये
May my prayers be accepted such that,

All your prayers come true,

You get millions of happiness on your birthday,

And whatever you want from God,

May it gets approved in a moment.
Birthday greetings for wife in Tamil:
என் வாழ்வின் ஒவ்வொரு நிகழ்விலும் என்னுடன் துணை நின்று என்னை உயர்த்தினாய் அதற்கு என் நன்றி. இனிய பிறந்த நாள் வாழ்த்துக்கள்.
My thanks for standing by me at every event of my life and raising me. Happy birthday.
உன் பிறந்த நாள் கனவுகள் எல்லாம் நிறைவேற என் வாழ்த்துக்கள். நான் உன்னை மிகவும் நேசிக்கிறேன்.
My best wishes for the fulfillment of all your birthday dreams. I love you so much.
எப்போதும் ஒரு நல்ல கணவர் அவரது மனைவியின் பிறந்த நாளை நினைவுபடுத்துகிறது, அவரது வயது அல்ல பிறந்தநாள் வாழ்த்துக்கள்
Always a good husband reminds him of his wife's birthday, not his age, happy birthday
நீங்கள் உலகிற்கு வந்ததற்கு நான் மிகவும் நன்றியுள்ளவனாக இருக்கிறேன், ஏனென்றால் நீங்கள் ஒவ்வொரு நாளும் எனது உலகத்தை சிறந்ததாக்குகிறீர்கள். இனிய பிறந்த நாள் வாழ்த்துக்கள் குழந்தை.
I'm so grateful that you came into the world because you make my world great every day. Happy birthday baby.
இது உங்கள் நாள், அதை உங்களுடன் கொண்டாட என்னால் காத்திருக்க முடியாது.
This is your day, I can't wait to celebrate it with you.
அன்பே நீயே என் வாழ்வின் இனிமையான விசயமவாய். உன் அன்புக்கு நன்றி. நீ என்றென்றும் சந்தோசமாக இருப்பாய். உனக்கு எனது இனிய பிறந்த நாள் வாழ்த்துக்கள்.
Dear you are the sweetest thing in my life. Thank you for your love. I wish you happiness forever. Happy birthday to you.
---
SHAYARKAVI

Please check short biographies of great shayars and poets along with their achievements and work. In addition, watch the famous video songs where the lyrics are from legendary poets.

You can also use this website to convey your message to your loved ones with Shayari Cards. Different kinds of wishes like Good Morning, Happy Birthday, Happy New Year,Festival wishes etc., are available in the form of shareable cards for our readers. Moreover, all the images are social media friendly and can be easily shared on WhatsApp, Facebook, Twitter, and Instagram.
There is an opportunity for our visitors and readers too. Therefore, we invite you to share your self-written poetry. Please feel free to Contact Us.